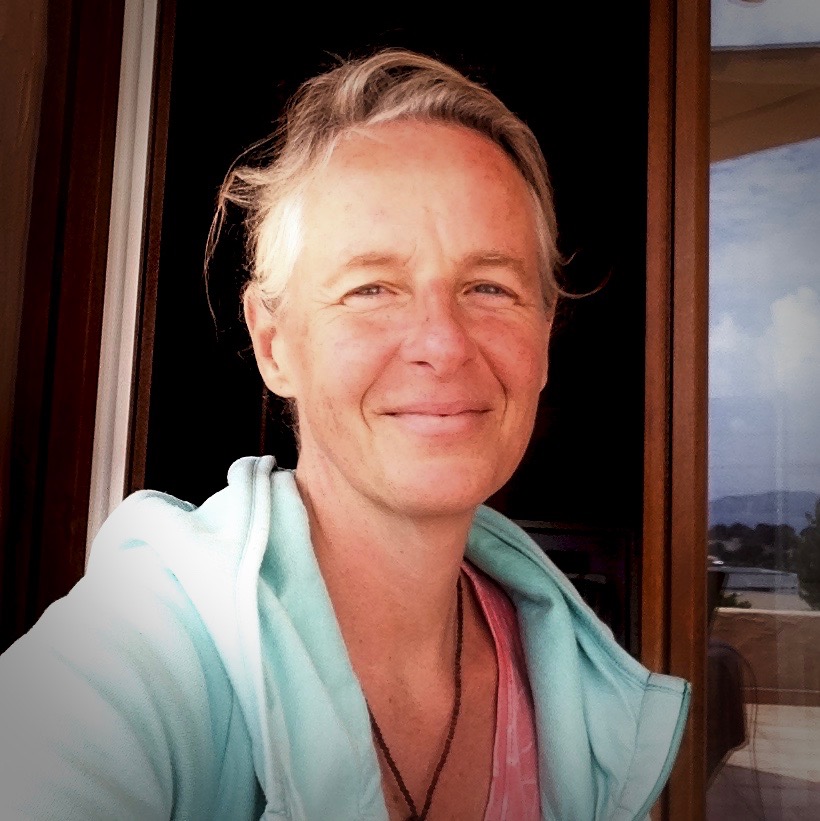 Painting & Creative Guidance
I'm a painter,
writer, photographer, and avid nature-lover who's passionate about inspiring you to explore the infinite depths of your creative-self. I created ART IMMERSIONS to empower you to stretch beyond what you already know. So you continue to expand creatively in fun ways that are UNIQUE to YOU and are meant to "blow your logical mind" .
As a self-taught artist, I had to slowly find my way into my own authentic expression through much eager exploration, occasional success and many so called "failures." I wanted to give up so many times, it's not even funny. But my heart never let me.
That's why I'm here today: to support you on the next level of your artistic exploration. Allow me to be your "art-buddy" for a while. I bet you'll find it's a lot more FUN and fulfilling to go deep with someone who can genuinely relate to your process. Someone who knows the challenges and the rewards, the traps, the tips and the MAGIC of the unknown.
I know from experience that a creative life is FIRST and foremost deeply NOURISHED by sharing and connection!
Gallery of Paintings
At this time, I haven't selected a representative sample of my paintings to show you on this site. Simply because there is no such thing for the broad spectrum of my work.
In order to view the diversity of my work in an organized manner, please click here.

If you wish to see most of my work, old and new, but not ordered in any category, go to my ARCHIVE painting BLOG.

In the meantime, I hope you will enjoy one of my recent explorations:
The "Poppy Field" Collection
To Purchase Paintings
It's my honor to have people who like my work be able to own and enjoy my paintings in their homes, or as gifts for friends and loved-ones.
Many of my works are available for organized viewing and secure purchase here.

A few "loner" pieces only get posted on other sites and nested in hidden places: sometimes by mistake, sometimes on purpose. Become a follower of my Facebook pages and my Blog so as not to miss too many!
Please don't hesitate to email me to ask questions, and if you are interested in acquiring a piece.
Artist's Bio
I've always been deeply drawn to colors and painting ever since I was a child. But it's only later in life, after various scientific and business studies, then earning a Masters in Architecture at UC Berkeley at 37 years old, that I finally allowed myself to be more fully dedicated to painting.
I LOVE to experiment on a continual basis, so I often work with many different media, painting supports, genres and sizes. Chaos and "mess" are at the root of evolution, and I feel the role of the artist is also to bring chaos to order - and not just order and beauty to chaos. This exploratory way of working keeps me inspired and energized, and takes me along different paths simultaneously. I do not show all of its results, but this continuous discovery stretches me beyond my comfort zone and is a huge part of my evolution as an artist. By personal taste and as a result of this approach, my work seems to have remained rather eclectic over time. In painting, as in most of the rest of my life, I follow my mood in the moment, simply because for me, that's what being an artist is all about and because I can't seem to be able to function any other way. So when I paint, I often don't have a plan... and if I do, I know it may not happen.
I'm inspired by a great range of styles and subject matters - with a penchant for nature, particularly trees and ocean. I LOVE to challenge myself by taking new risks, following a way of working which keeps me on my toes throughout the entire process, having to surrender to the unknown and allowing for the magic that can happen at the end. I often find it rewarding to stay playful and open to the opportunities of my "painting accidents" as I call them.

Raised in Provence by the Mediterranean, I then moved to the California Bay Area when I was 25.
I've lived in each of these places for about the same amount of time and both are home to me in different ways. Both are marvelous sources of inspiration.
Over the years, I've made my work available to various private collectors all over the world - on line and in person as well as via shows and gallery representation.
One of the greatest pleasures I get from showing my work is to hear about the variety of stories & feelings people experience when seeing my art.

Anne Ducrot